If you're an API fan like us (application programming interface), you've probably already used RapidAPI, a service which is also available under the Rakuten brand.
RapidAPI is a platform curating thousands of APIs which you can access via a unique set of credentials. It facilitates API distribution and adoption by non-coders. The service also provides billing facilities to the registered APIs. Most services are offered in a freemium model.
Here's a snapshot of the most popular APIs on RapidAPI, a food API tops the rankings, followed by an unofficial Netflix API and a real estate API.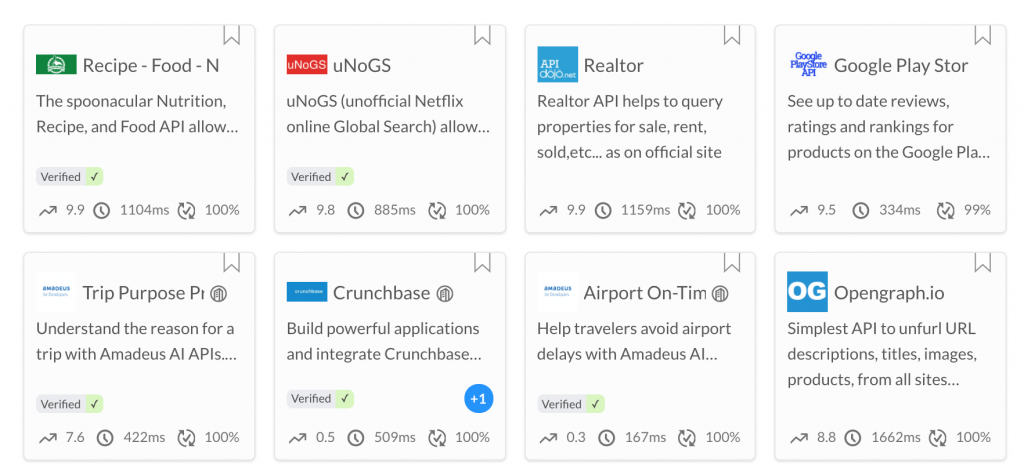 Who are the API market leaders?
We were curious to know where RapidAPI stood versus its organic competitors. We headed to the Market Explorer section of SEMRush and typed in "RapidAPI.com" to generate a quick report of the competitive landscape. Here's what we discovered.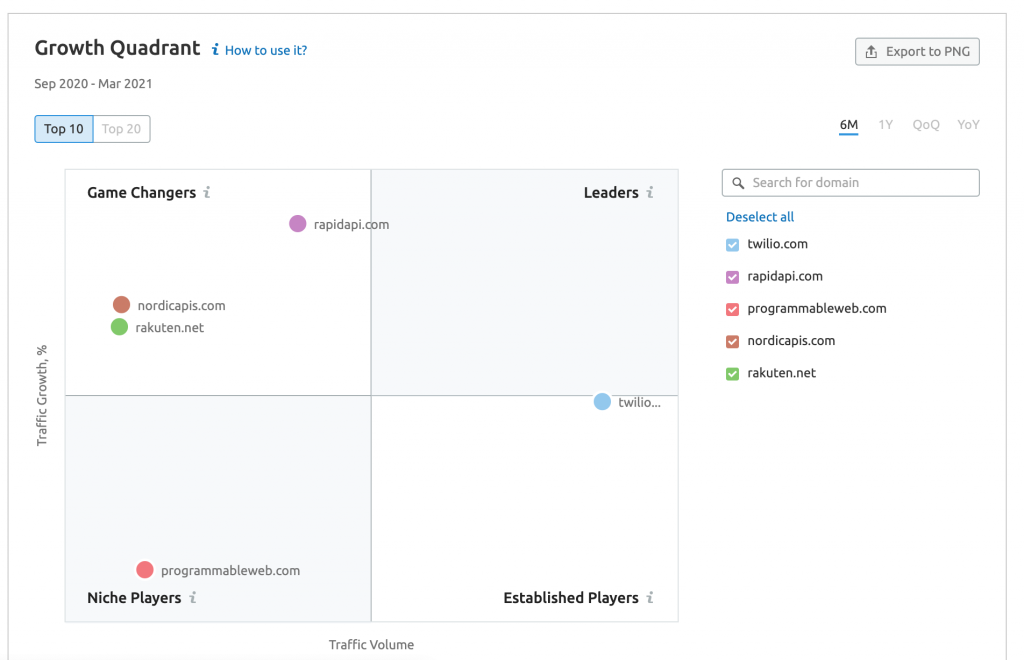 RapidAPI is categorised by SEMRush as a game changer (fast growth, lots of potential) with a leading market position. The most established leading player in this market is Twilio
To be honest, we didn't know NordicAPIS.com, the website of a series of conferences and events held throughout Scandinavia providing knowledge and information to help organisations become more efficient, automated, and programmable through the use of APIs. If you want to promote your API in northern Europe, this is a website worth checking out.
What is the demographic profile of API users?
SEMRush also gives us some high level data about the demographic profile of API users.
They're quite young (close to 50% are under 24) and hang out a lot on Youtube, probably looking for tutorials and other tech-related advice. So if you're promoting an API service, you should be active on Youtube.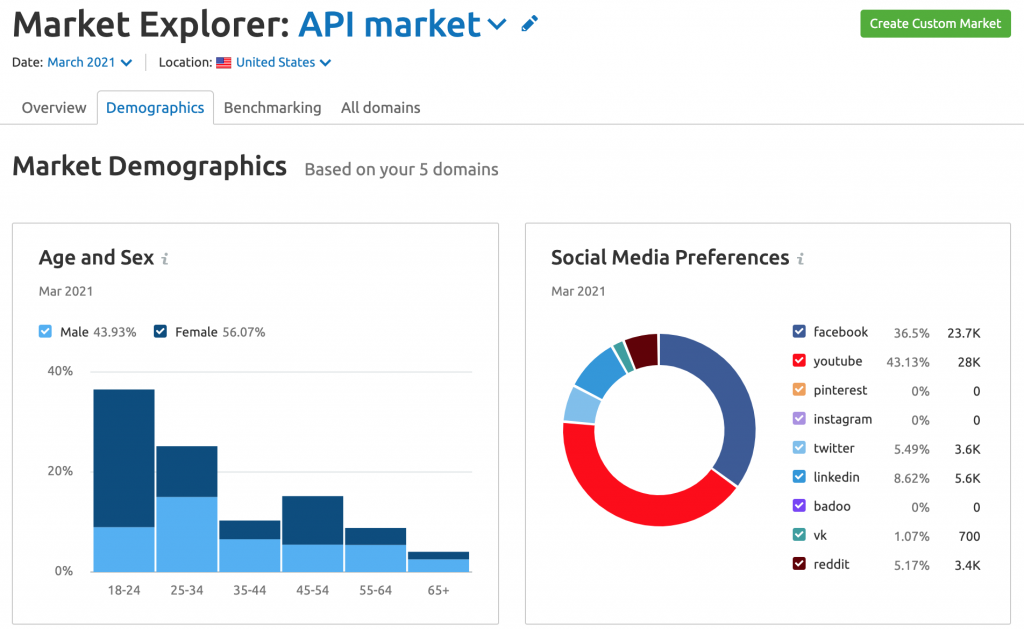 As you can see on the next graph, Twilio dominates the space. The company has been the main evangelist of the API boom.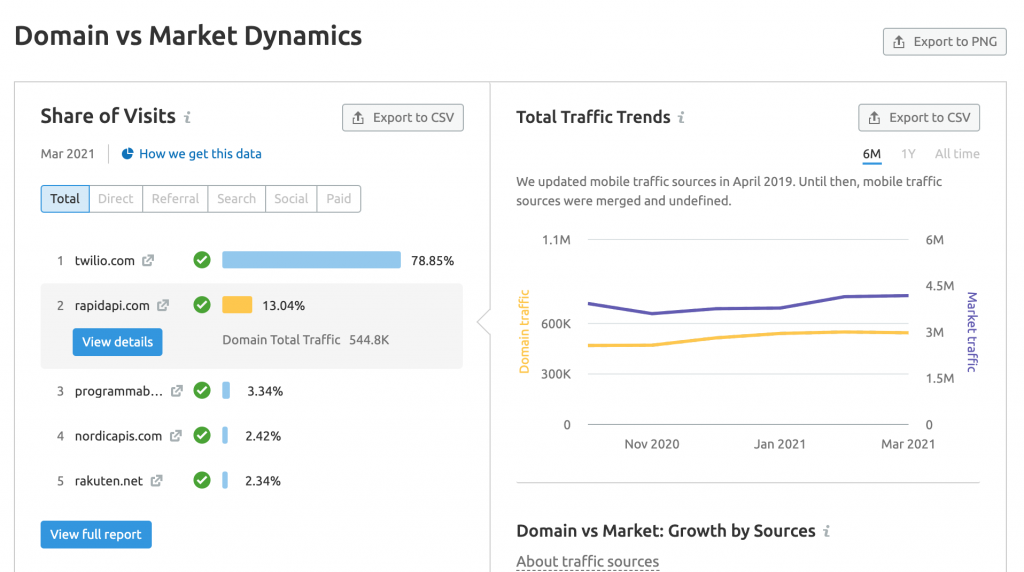 RapidAPI.com is ranked (May 2021) 7,181 on Alexa.com, a platform which can also provide us some information about its competitive landscape. On this snapshot we discover Postman, a tool used to test and collaborate around APIs, as well as dev.to, a community of more than 600,000 developers.
Twilio has a blended overlap score of 14.1 and, as you can, is ranked 5304 on Alexa.
RapidAPI's main organic competitors are ranked in the 1,000 to 20,000 range.