Tiny homes have become very popular, as you can see on this Google Trends graph.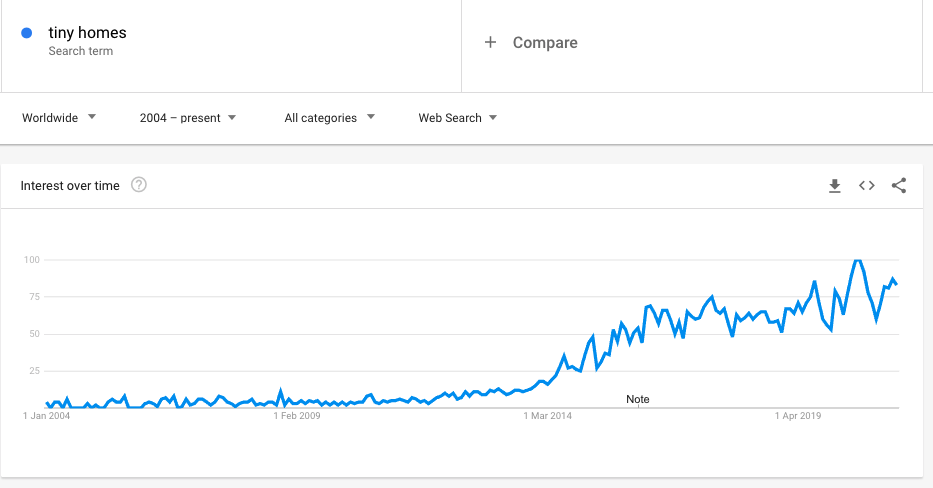 The curve shows the growing interest in tiny home living over the last 5 years. As for other types of smart living options, the growth accelerated during lockdown.
A lof of websites dedicated to tiny living
There are a lot of websites and Youtube channels fully dedicated to tiny homes. Here are a few examples.
Living Big In A Tiny House also has a Youtube channel showcasing tiny homes all around the world, with more than 3.6M subscribers!
If you're considering the tiny home lifestyle, why not live in a houseboat ?
There are of course huge houseboats which can even be bigger than the average house.
See for instance this luxury boat currently moored at Cadogan Pier in Chelsea, London. It's closer to what we could call a static yacht (even if it can be moved). It features 5 bedrooms!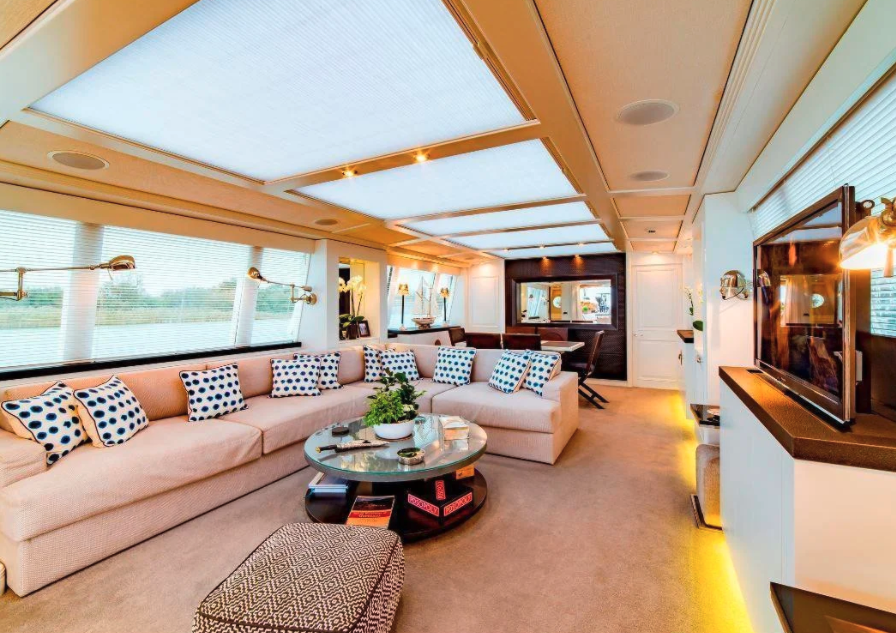 Massive houseboat in Chelsea, London, source: Riverhomes.co.uk
A gorgeous narrow boat in London, the perfect tiny home
Narrow boats can be used as houseboats. Many people live in this type of tiny lodging in London. It's amazing to see how talented architects are able to craft the perfect living space within the constraints of a narrow boat.
We came across a stunning example, currently (late 2020) for sale in London, moored at St. Katharine Docks Marina near Tower Bridge. the narrow boat is called the Dusky Parakeet. It has been designed by 31/44 architects. See how gorgeous it is. For more details, visit Aucoot.com.
Dusky Parakeet narrow boat – London. Source: Aucoot
This narrow boat (current price: £250 000) would be the perfect shrine for a tidy lifestyle.
It features a large reception room incl. a kitchen, a number of smart storage spaces, a beautiful double bedroom and a bathroom, all within 470 sq ft / 43.7 sq m.
The beauty of tiny homes is that they naturally set the limits of what you can afford in terms of personal belongings. You can't fit a container of random stuff into a narrow boat or a tiny house, you have to make choices, which is the best way to develop and maintain a tidy lifestyle.